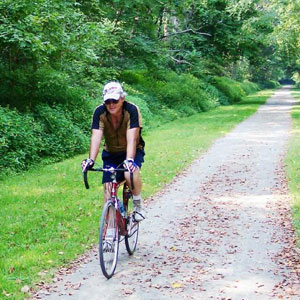 Rails to trails of Central Pa is actively working on the Hollidaysburg connector to join Hollidaysburg with the Lower trail.

We are working with many fine families along the way and we ask you to lend your encouragement to this project.

If you or your friends know anyone along this potential corridor, please encourage them to support and join us in this task.  Share your own stories of the joy and benefits that the rails to trails has brought to countless families.

Rails to trails is a way to leave a legacy and reminder of your family to countless generations of other families.

Please help us help others in building this wonderful community project and, at the same time, leave your own permanent mark in Hollidaysburg and Blair County History.